Decorate Your Home with These Festive Fall Ideas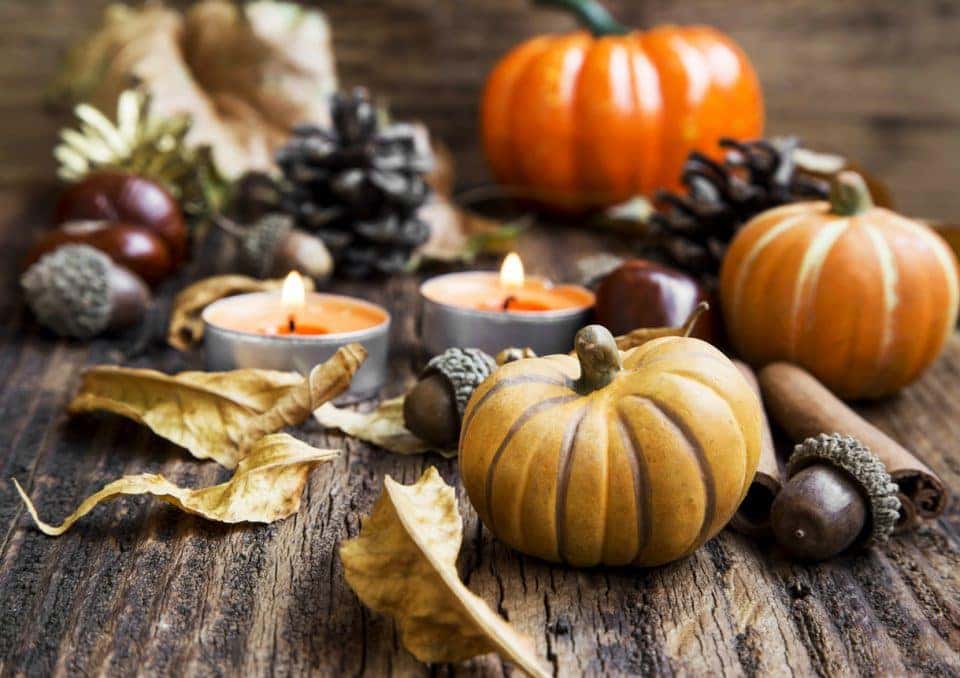 Fall has finally arrived, and you know what that means: cozy sweaters, cinnamon scented candles, camp fires, and pumpkin flavored lattes. There's another way to get festive during the fall season that you're sure to enjoy as well, and that's with festive decorations! Utilize this list of ideas when you decide to decorate your home this month.

Welcome Sign
What better way to start off your home decor than with a customized "Welcome" sign? Plus, the best part is that this is a great DIY project! Simply start with a piece of wood. You can purchase wood from a local store, or recycle wood from another item you happen to have at home. Once you have gotten your wooden foundation selected, you can customize it with paint, stain it, or distress it to fit the look you desire.
After the wood has your desired look, it's time to decide which font style you want feature on your piece. You can free-hand paint your text, or use a free online editor like Pixlr or PicMonkey. Transfer your text with chalk, markers, pencils, or paint.
Check out these examples of welcome signs and other fall signs.
Fall Lantern
Light up the night with a fall lantern! This project is pretty simple, as it only requires a few steps.
Step 1: Purchase your lantern case.
Step 2: Decide what you're going to fill your lantern with. You can go the traditional route and fill your lantern with a large candle. Some festive options can be found here. Or, you can fill your lantern with a variety of small pumpkins, leaves, and battery operated candles for a more custom look.
Step 3: Decorate the exterior of your lantern with ribbons, flowers, glitter, or any other festive decor that you can think of.
Once you have completed each of these steps, hang your lantern or use it as a beautiful centerpiece!
Autumn Wreath
What better way to scream, "Holiday Season" than with a festive wreath?! There are various takes on this classic decorative piece, so you've got a lot to choose from. Whether you want to decorate your door with red apples, colorful leaves, a miniature wheel of hay, or an assortment of fall flowers, there's an option for you. Get festive this season with this easy, custom made autumn piece.
Check out these autumn wreath ideas and choose the style that best fits you.
Pumpkin Decor
When you think of fall, pumpkins are probably the first thing that come to mind. So, of course, we couldn't end this list without giving you a few ideas for pumpkin decor.
Now that you've got tons of festive decor options, get started as soon as possible! You can stop by the store nearest you and pick up all of the items you need. Hop into a vehicle from Alexander Chevy Buick GMC, grab a few pumpkins, and decorate your home today. We can't wait to see you!