Make the Most Out of an Easy Thanksgiving Meal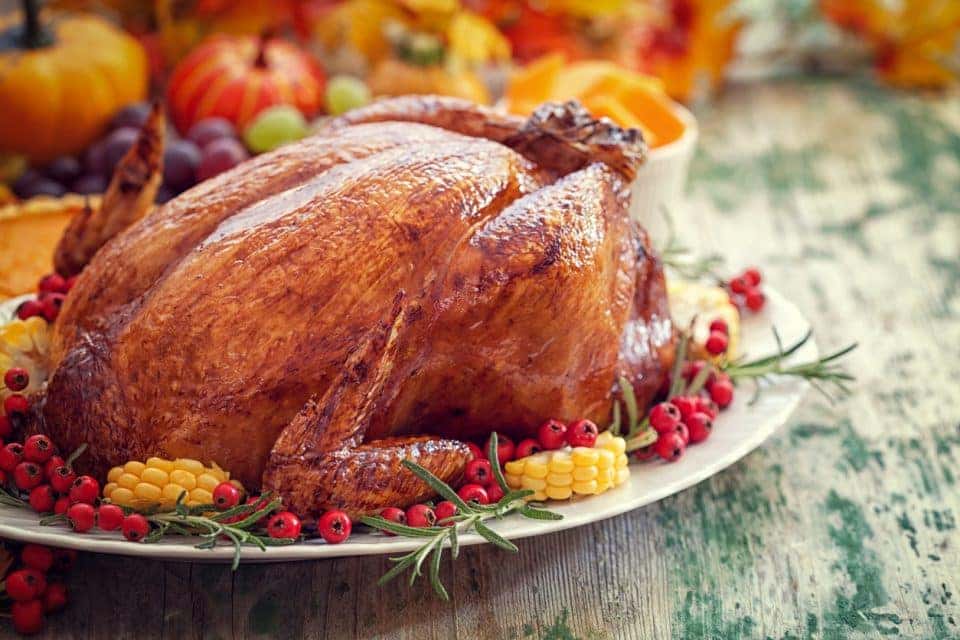 Thanksgiving is just around the corner. So, if you haven't yet decided what will be on the menu, now is the perfect time. Don't worry too much, though. We've created list with some amazing ideas for your holiday meal. Try out these easy recipes and make the most out of your dinner with the least amount of effort. This way, this year's Thanksgiving is going to be a breeze!

Mix and Match
Make your dinner look way more complex than it really is by incorporating lots of colors and textures. This Sweet Potato and Cauliflower Salad recipe is sure to do the trick.
This recipe calls for lots of veggies. You'll need: 1 1/2 pound of small sweet potatoes (cut into small wedges), 1 head of cauliflower (cut into florets), about 7 total tablespoons of extra-virgin olive oil, 3 tablespoons of sherry vinegar, 8 cups of mix lettuces, 2/3 cups of pomegranate seeds, dried cranberries, a dash of black pepper, and sprinkle of Kosher salt
Step 1: Toss together the sweet potatoes, the cauliflower, and about 3 tablespoons of olive oil, a dash of black pepper, and a sprinkle of Kosher salt.
Step 2: Once completely coated, place the vegetables onto a baking sheet and roast at 425 degrees Fahrenheit for about 30 minutes. (Be sure to flip them over once while baking so that both sides are cooked.)
Step 2: Once the veggies have cooled, take a separate bowl and whisk together the remaining olive oil, the sherry vinegar, and a dash of salt and pepper.
Step 3: Add in the remaining (uncooked) veggies into the olive oil mixture and toss to coat. Then, top off your salad with the cooked veggies and dried cranberries. Serve.
This colorful, delicious twist on the side salad will be a hit at the dinner table. Be sure to prepare enough – because your guests will want seconds!
Mash It
Mashed potatoes are a given during the holiday season, but who says that you can't switch it up a bit? This cheesy Mashed Butternut Squash recipe is the perfect twist. Plus, its vibrant color is perfectly festive!
You'll need: 1 1/2 pounds of butternut squash (peeled and chopped into cubes), 3 ounces of goat cheese, 2 tablespoons of milk, 1 tablespoon of minced fresh rosemary, a dash of black pepper, a sprinkle of Kosher salt
Step 1: Start by grabbing a large pot and filling it with water. Bring the water to a boil.
Step 2: Once your pot of water is boiling, add in a generous sprinkle of salt and the chopped butternut squash.
Step 3: Cook the squash until it is soft enough to mash. (This should take about 15 minutes.)
Step 4: Ensure that the squash is soft enough. Then, drain the water from the pot and add in all of the remaining ingredients.
Step 5: Mash with a potato masher until you reach your desired mashed consistency.
Step 6: Season to taste and serve.
Surf the Net
One of the best ways to reduce the holiday hassle is to find tips and tricks online. So, to top off your Thanksgiving dinner, we found a few easy recipes that you just have to add to your menu.
Appetizer:
Creamy Spinach Stuffed Mushrooms
Sides:
Honey Harissa Roasted Eggplant
Honey Balsamic Roasted Carrots
"Simple is Best" Dressing/Stuffing
Main Course:
World's Simplest Thanksgiving Turkey
Dessert:
Pro Tip
Spread your prep schedule over a couple of days. This way, foods that take a bit longer to cook won't hog the oven on Thanksgiving Day – like the turkey and sweet potato pie. While those things are in the oven the day before, go ahead and prepare the autumn fruit salad and place it in the fridge overnight. On Thanksgiving Day, double up and place items that have similar cooking times in the oven at once.
Prepare to have the best Thanksgiving ever with these simple recipes. The best part is that no one will notice how little trouble you went through! So, hop into your Alexander Chevy Buick vehicle and head out to the market to pick up all of the ingredients you need.