What Makes the Chevy Silverado the Perfect Winter Truck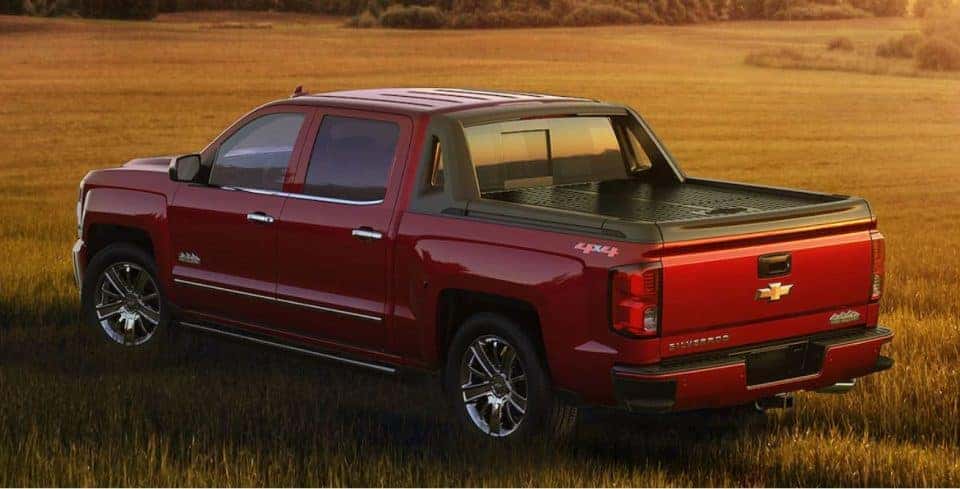 With winter approaching, it is time to carefully consider which vehicle will offer the practicality and capabilities you need during cold weather. The Chevy Silverado 1500 is the perfect choice, whether you are dealing with a temperate winter or plan to go on a road trip north where you will have to contend with extreme snowfall and ice.

Room for Your Tree, Decorations, and More
Because of the incredibly spacious truck bed in the 2018 Chevy Silverado 1500, there is never a question as to whether you can fit your Christmas tree. You won't have to struggle to tie it to the roof of a sedan or fold down the seats of an SUV to get it inside. Instead, take advantage of the truck bed, which can measure up to eight feet long, to hold your Christmas tree. Since the Silverado 1500 has a maximum payload of 2,250 pounds, you should be set. You can even fit wreaths, inflatable Santas, plastic reindeer, and more without putting the Silverado under unnecessary stress.
Ready to Handle Snow or Ice
While you aren't likely to see too much snow in Dickson, Tennessee, we may see the occasional flurry or icy roads. When this happens, you will be glad to be behind the wheel of the Chevrolet Silverado 1500. Even the models with rear-wheel drive are capable on the snow and ice. However, if you plan on driving through them frequently, consider going with a four-wheel-drive model. This will deliver the added traction you need for those regular drives north in the toughest winter storms.
Best-in-Class Available V8 Fuel Economy
No one can argue that choosing a model with good fuel economy is always a smart decision. However, this becomes even wiser during the cold winter months. You don't want your fuel tank to get too low and risk the gas freezing. That is much less likely to happen if you get amazing efficiency. Of course, there is also a much lower risk of running out of fuel and being stranded if you can go further on each drop of fuel. Chevrolet recognizes all the benefits of efficiency, which is why it made sure the Silverado 1500 with the V8 has the best-in-class fuel economy. Or you can get up to 20 mpg combined with the base V6 or the Silverado 1500 eAssist Hybrid, the latest addition to the lineup.
Keeps You Warm
As you drive around town in the Chevy Silverado, you will always be toasty warm no matter how cold it gets outside. Dual-zone automatic climate control helps you stay nice and warm, as do the heated front seats. In addition to warmth, the Silverado provides comfort with features like leather upholstery and ventilated front seats on higher trims.
Lets You Focus on the Road
Behind the wheel of the Silverado, you will always be able to focus on the road ahead of you. All models let you take phone calls, get directions, and more without having to fiddle with your phone. That way, you don't have to worry about the weather impacting your drive or staying in contact with others around you.
Would you like to learn more about the? Take a look at this vehicle and experience it for yourself on a test drive at Alexander Chevy Buick in Dickson, Tennessee. Our professionals are ready to assist you with your new purchase.